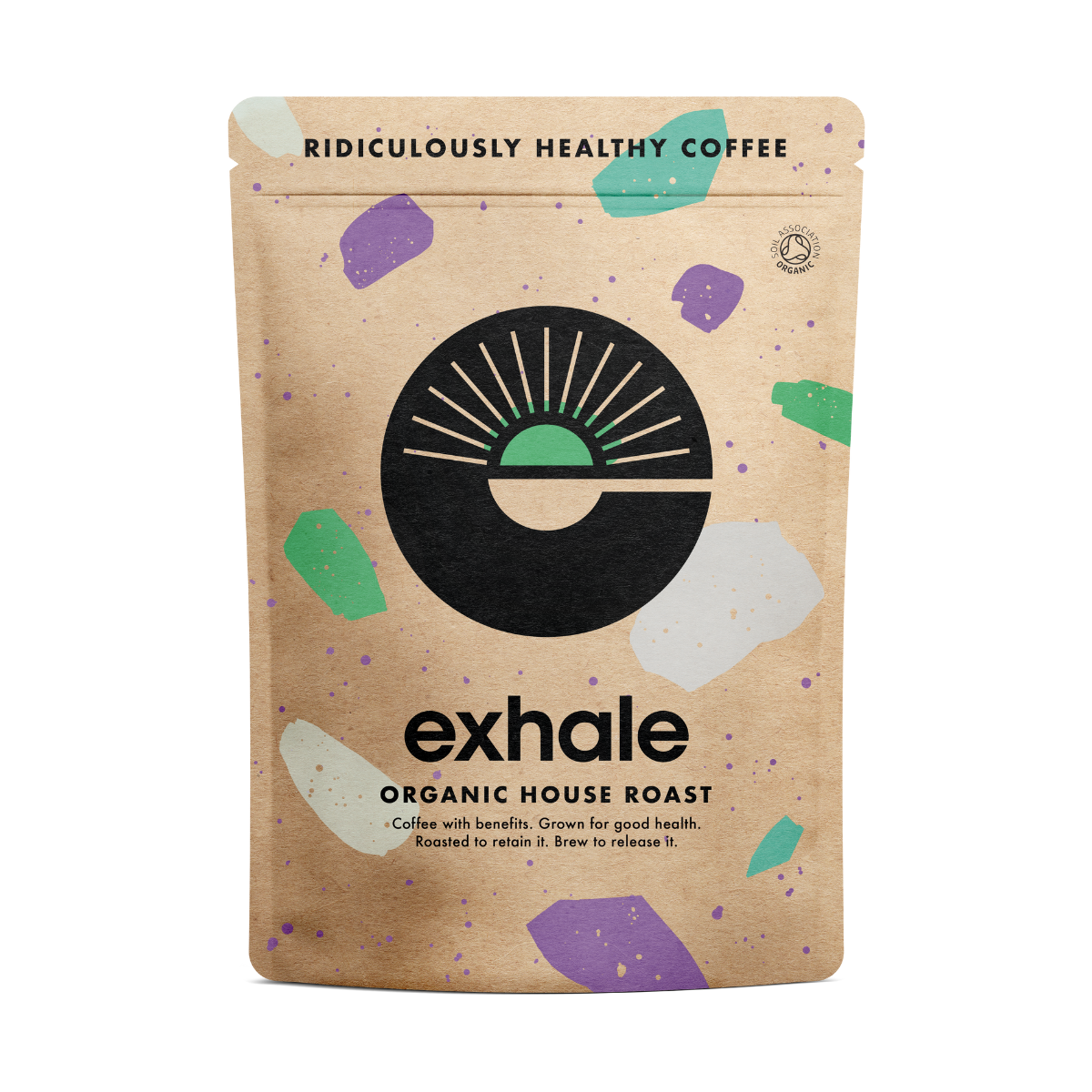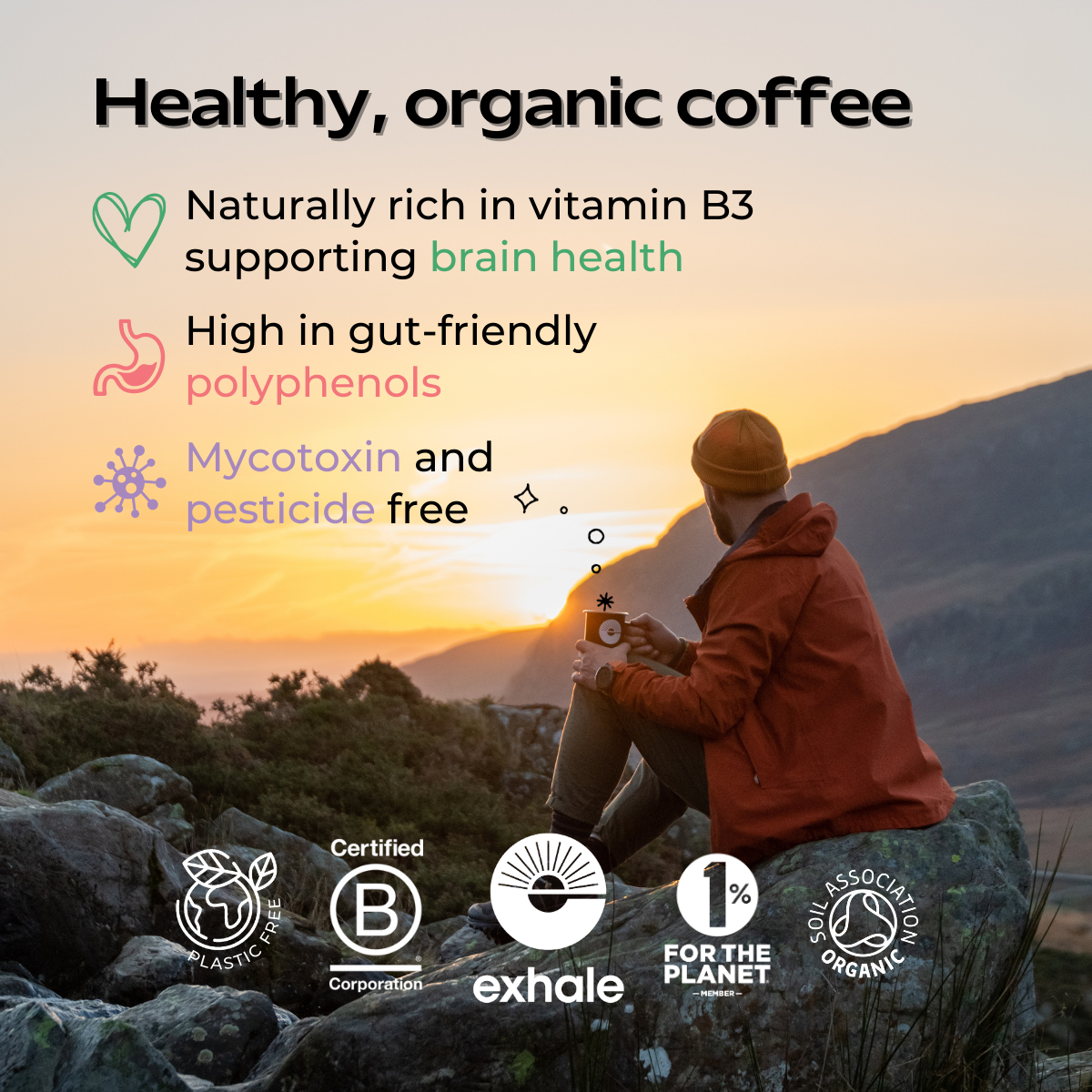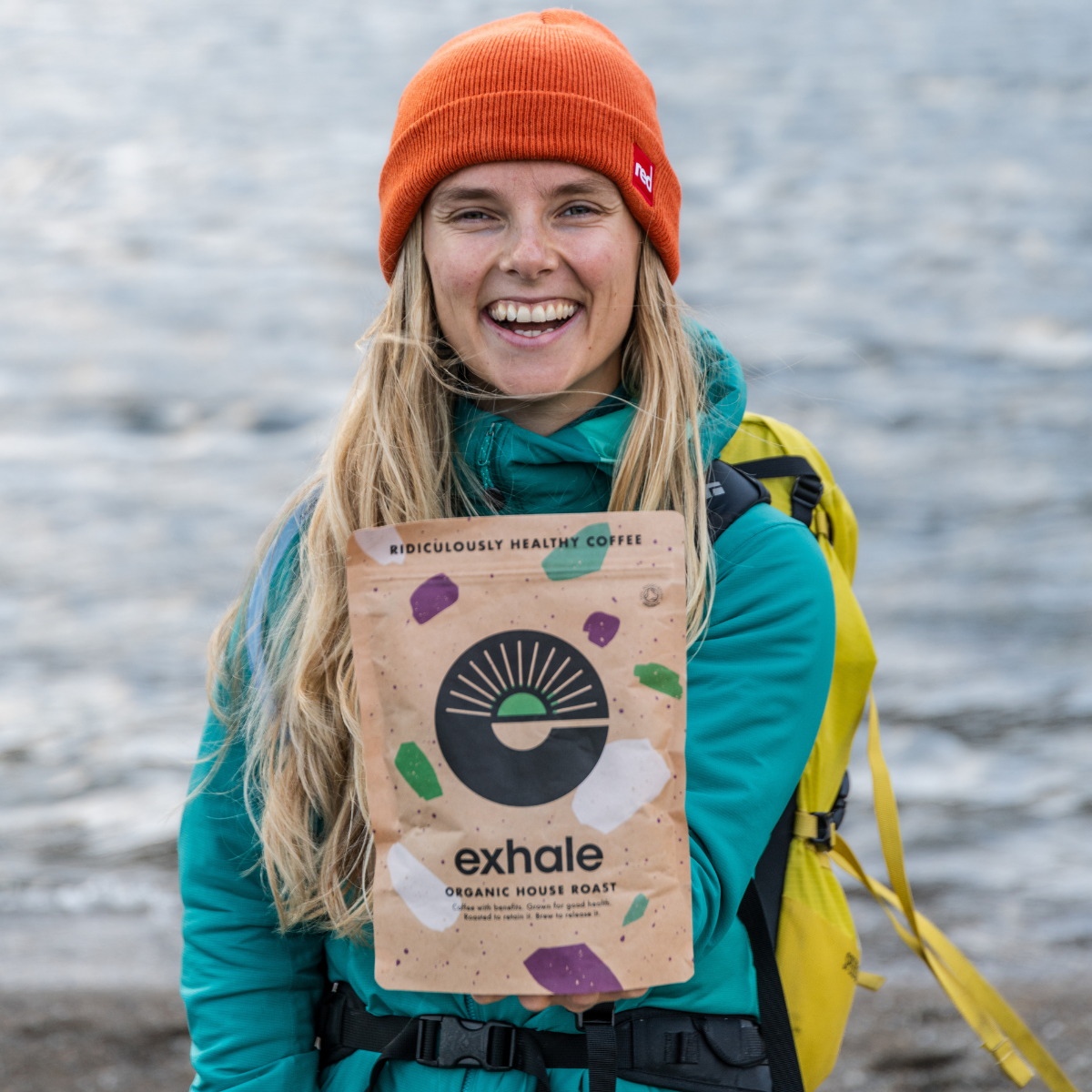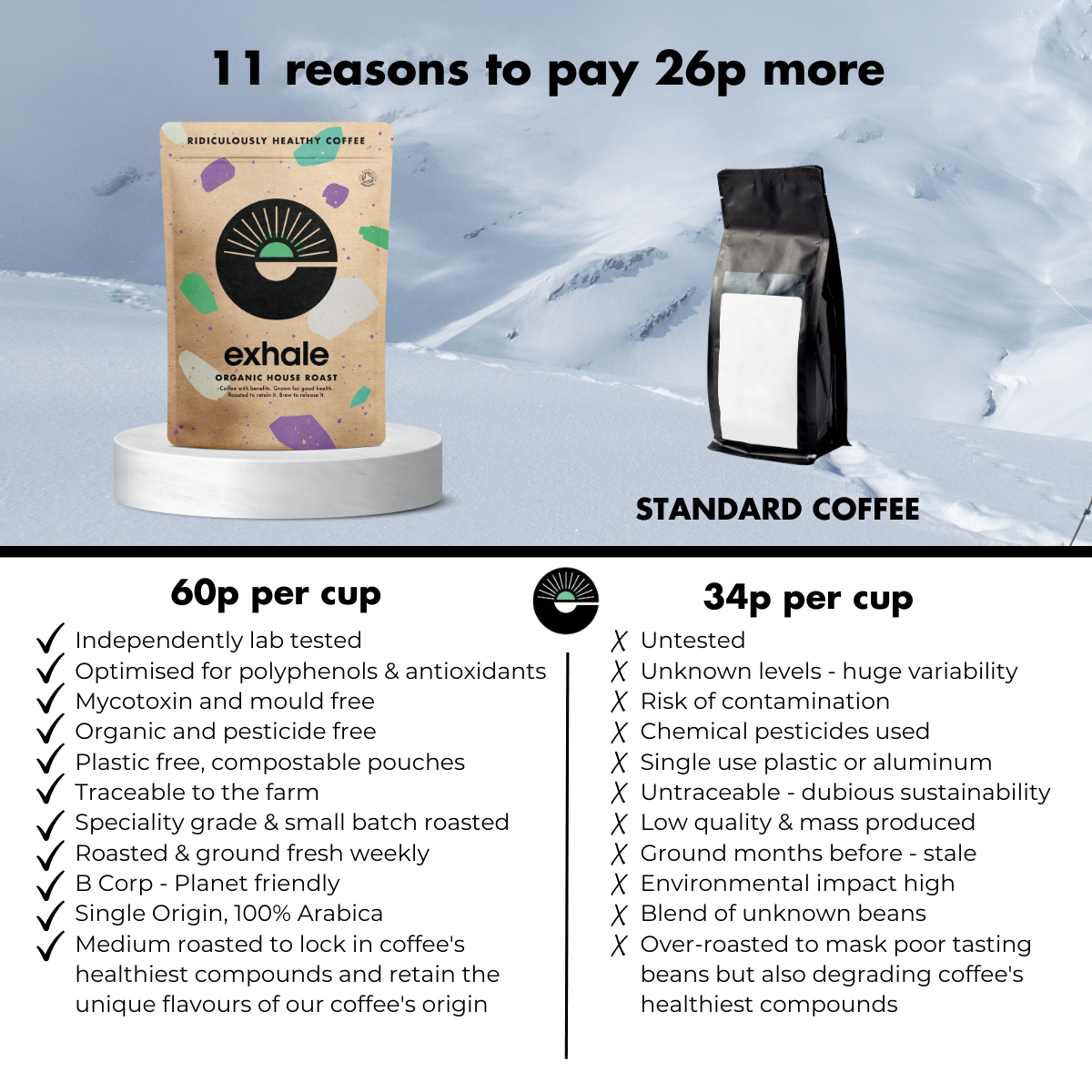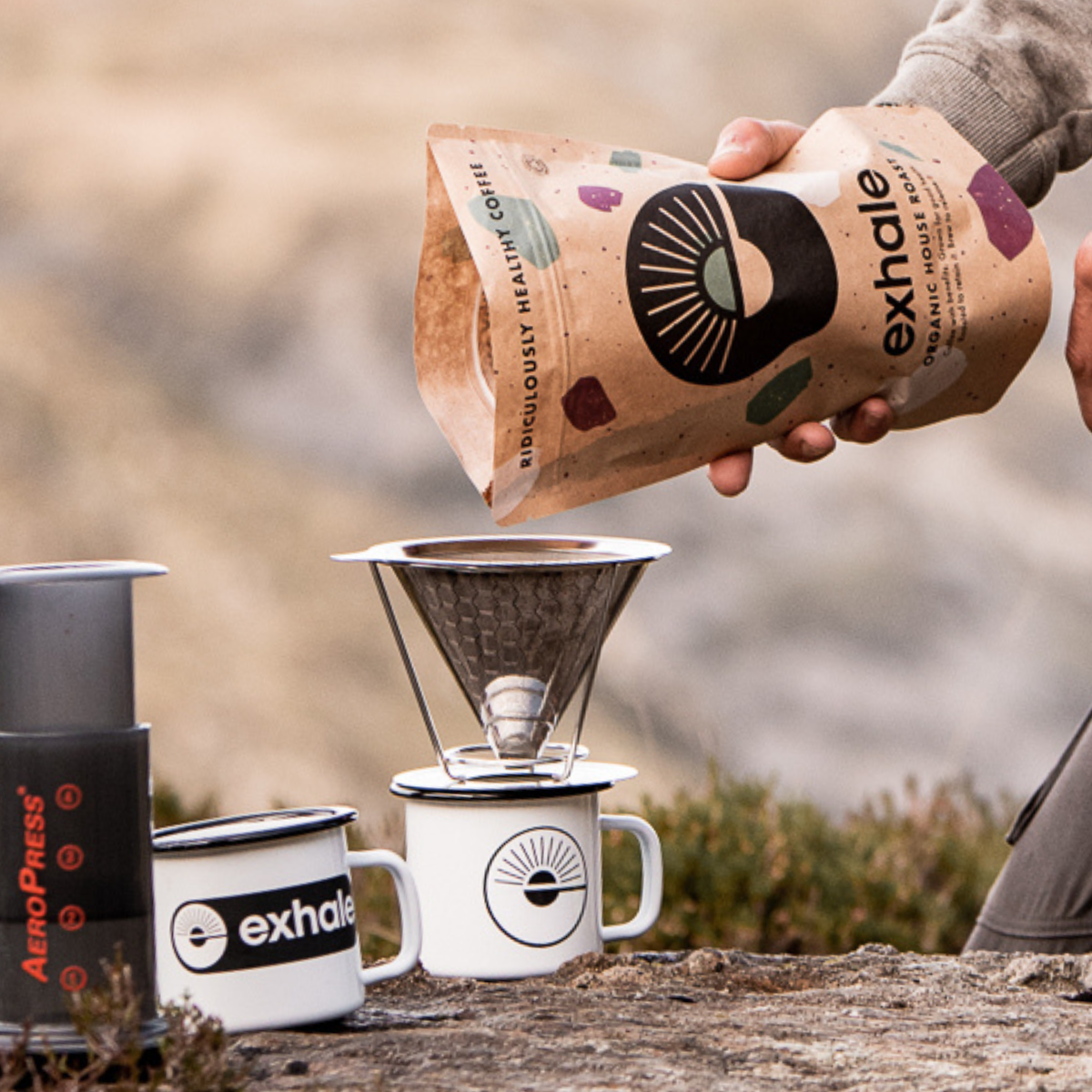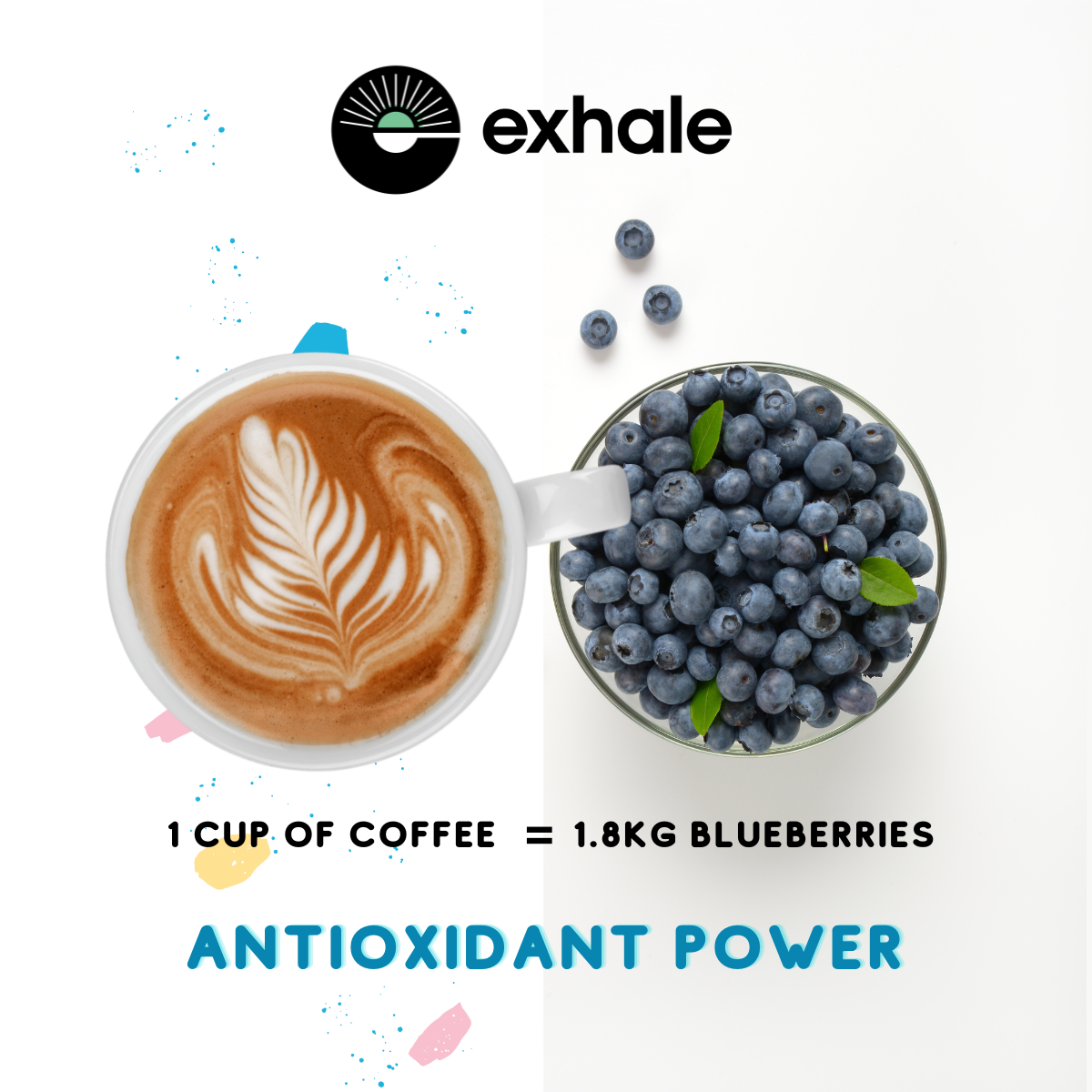 Organic House Roast 150
Free Shipping
Letterbox Friendly
---
A 150g taster bag of our Organic Dark(ish) Roast Coffee.
Free shipping in letterbox friendly packaging!
150g | 10 cups | 85p per cup

A 150g Taster Bag of our House Roast Organic Coffee

Our flagship healthy organic coffee!

We taste and lab tested 45 coffees from around the globe to find the healthiest and most delicious... that was produced in the most planet friendly way possible.

We then roasted it lots of different ways to find the best way of roasting to lock in as many of coffee's naturally healthy compounds as possible, while keeping out the bad. 

The result was a coffee that tastes sensational, AND is ridiculously healthy... 1 cup = 1.8kg of blueberries in antioxidants!

If you're used to drinking stale supermarket coffee, brace yourself, this will rock your world!

 

Soil Association Organic

Single Origin
Fair Trade Certified
Speciality Grade
Fully Traceable
100% Arabica
Independently lab tested
Mycotoxin, mould, pesticide and heavy metal free

🌱 Plastic Free & Compostable Packaging

🚀 Next day delivery, 6 days a week, 5pm cut-off, fully tracked!
NOTE: Subscriptions are not available on our 150g Taster Packs.

Subscribe to our 450g XL Packs to get:

Free delivery worth £3.48.
An account to manage your subscription.
Cancel anytime within a few clicks.
Easily amend the frequency, coffee, grind size etc.
Get notified 3 days before your subscription renews via email (so you can change or delay delivery).

Benefits include:

Special rates on product launches
Exclusive invite to our live Coffee Club over zoom where industry experts teach everything from brew guides to how to use coffee for health optimisation!
Shipping, Returns & Guarantee

🚀 Order before 5pm Mon-Sat for same day dispatch.

🚗 UK Taster Packs sent Royal Mail 24 hour - RM24.

🎯 In 90% of UK cases they arrive the next day! But please allow up to 1 week as it's in the Royal Mail's hands.

📫 Taster Packs fit nicely through your letterbox so don't worry if you won't be in.

International:

- Rates vary as calculated at checkout

- Taxes and duties paid upfront in Europe for fast delivery

- Fully tracked

We can offer both subscription and non-subscription orders internationally

Packaging:

Our Taster Bags are sent in compostable, plastic-free, letter-box friendly packaging!

30-day money-back guarantee:

We are proud of our products, and we hope you love them as much as we do! So we offer a 30-day money back guarantee on all coffee.
150g of speciality grade, 100% Arabica, single origin, organic coffee.

We don't add anything else to make it healthy... becasue nothing else is needed.
Wholebean - Choose this if you have your own grinder.

Medium Ground - Choose this for everything else, including cafetiere, AeroPress, dripper, Moka pot etc..

NOTE: this is not instant coffee. It's real, fresh roasted, life-affirming coffee and so you will need to brew it in something like a cafetiere, filter, AeroPress etc.