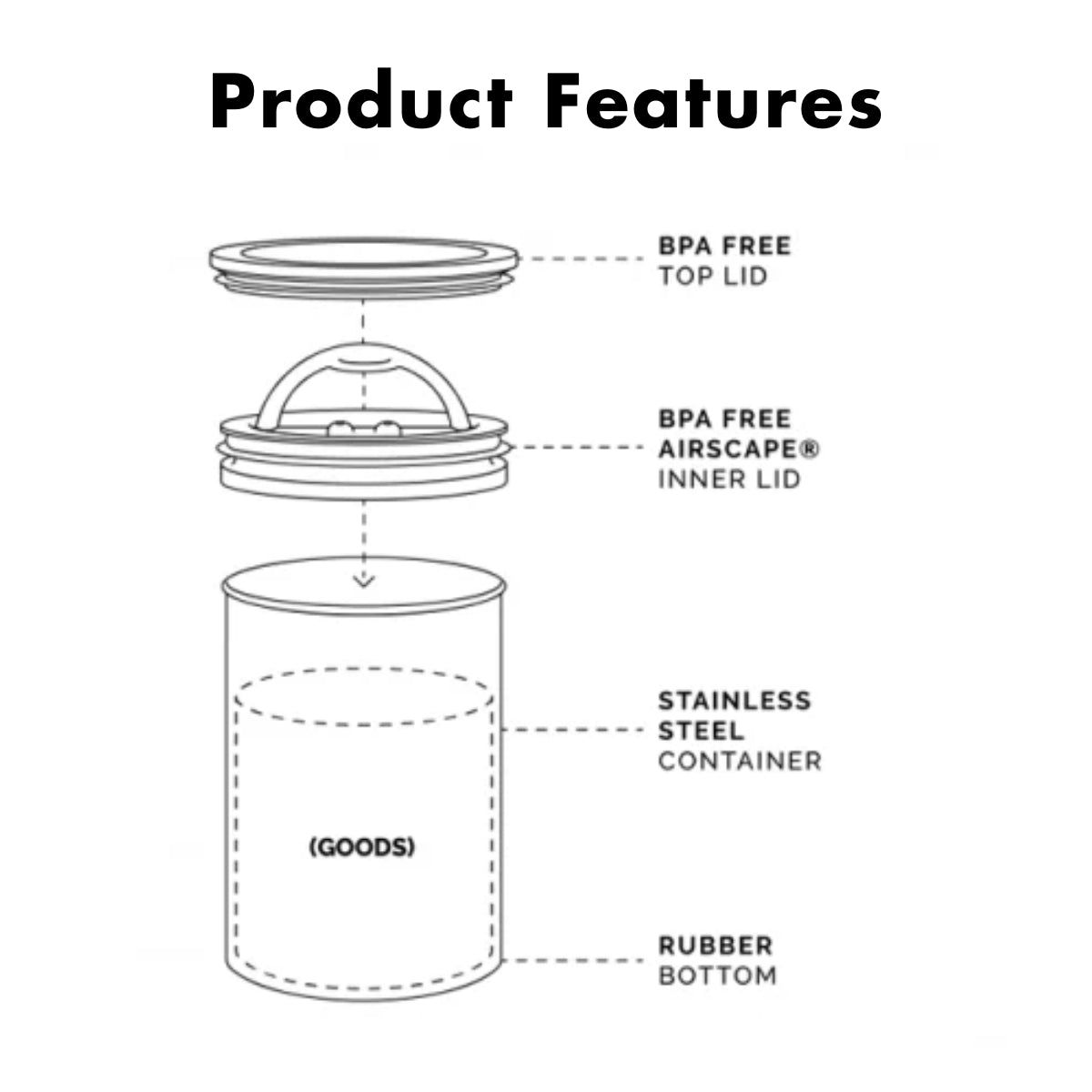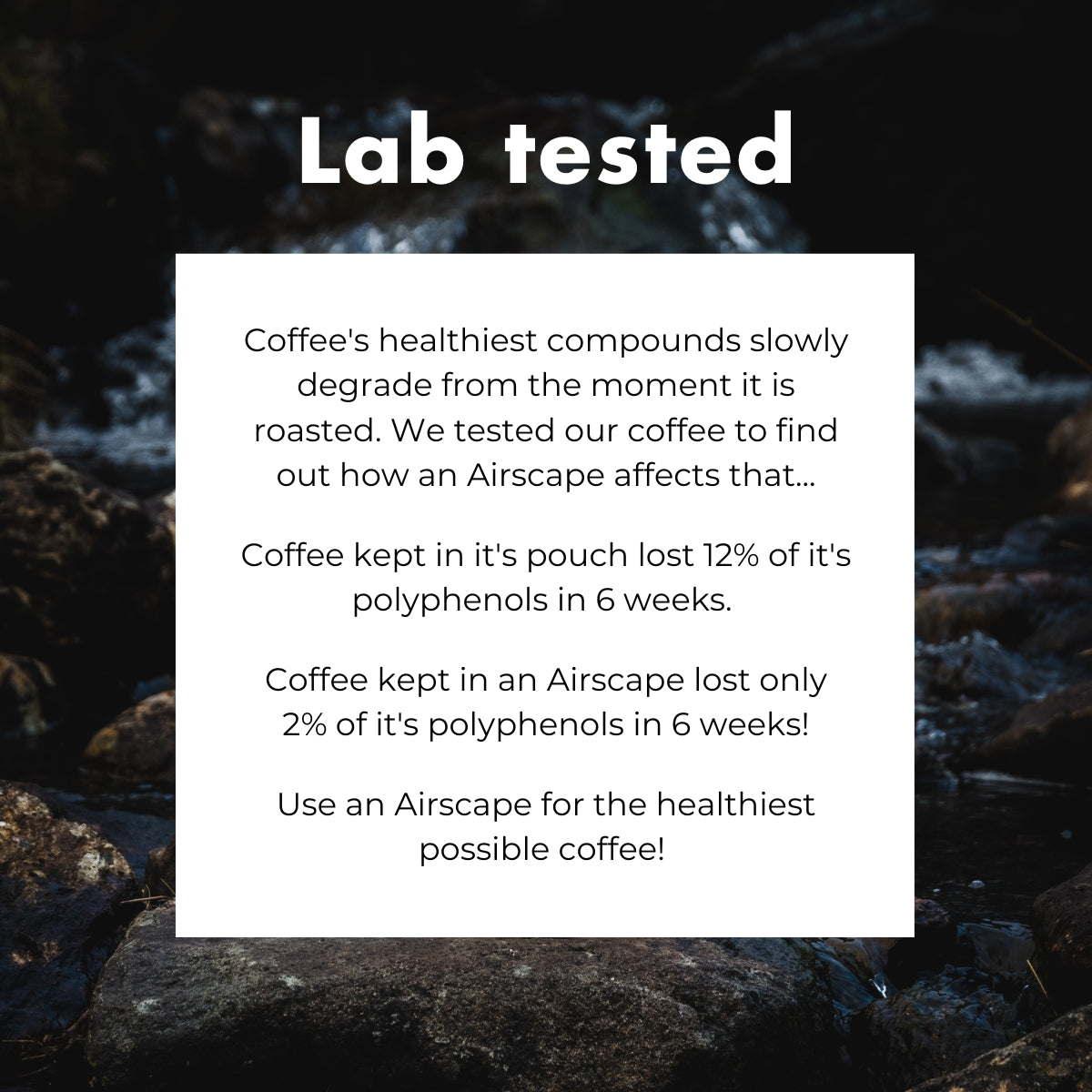 Airscape Coffee Storage Container Black 2.0
The Exhale x Airscape coffee storage container with our signature illustration - holds 500g of coffee. 
With a sleek design they work in any kitchen. The manufacturer, Planetary Design, also donate to a local food charity with every container bought.
17.5cm tall by 12cm wide.
Keeping you drinking the healthiest possible coffee is our top priority, so we tested every container on the market (literally) and found these to be the best at keeping your coffee fresher for longer.
5 Reasons we LOVE the Airscape
Airtight - Oxygen is the primary cause of coffee's staling. The Airscape uses a plunger mechanism and so has a 'better-than-airtight' seal.
One-way valve - Around 1% of the weight of freshly roasted coffee is CO2 gas formed during the roasting process. This is released by the bean, called degassing, for about one month after roasting. The Airscape has a one-way valve to allow it's release.
Oxygen reduction - The Airscape uses a plunger, which as you push it down to nestle on top of the coffee, pushes most of the air out. Less air (and so less oxygen) means fresher coffee.
Design and durability - The body is made from galvanised, restaurant-grade steel. It's dishwasher-safe and is truly built to last.
No nasty chemicals - The lid and plunger are BPA-free, durable plastic.
Works perfectly well with ground coffee, in fact if you buy pre-ground coffee you will benefit from one of these so much more. Pushing the plunger in is no issue. But be careful when pulling it out that you do it slowly and don't launch ground coffee across your kitchen. 
🚀 Order before 5pm for same day dispatch.

UK:
- Next day delivery by courier Mon-Sat

- Fully tracked

- Free delivery on subscriptions

- Over £35 is free shipping

- £3.48 shipping on non-subscription orders

*Next day delivery isn't 100% guaranteed as it's in the courier's hands. But we try.

International:

- Rates vary as calculated at checkout

- Taxes and duties paid upfront in Europe for fast delivery

- Fully tracked

Packaging:

Our coffee is sent in compostable, plastic-free packaging!
Fancy some window shopping?
Check out our bestselling coffee kit below, all carefully vetted by Team Exhale