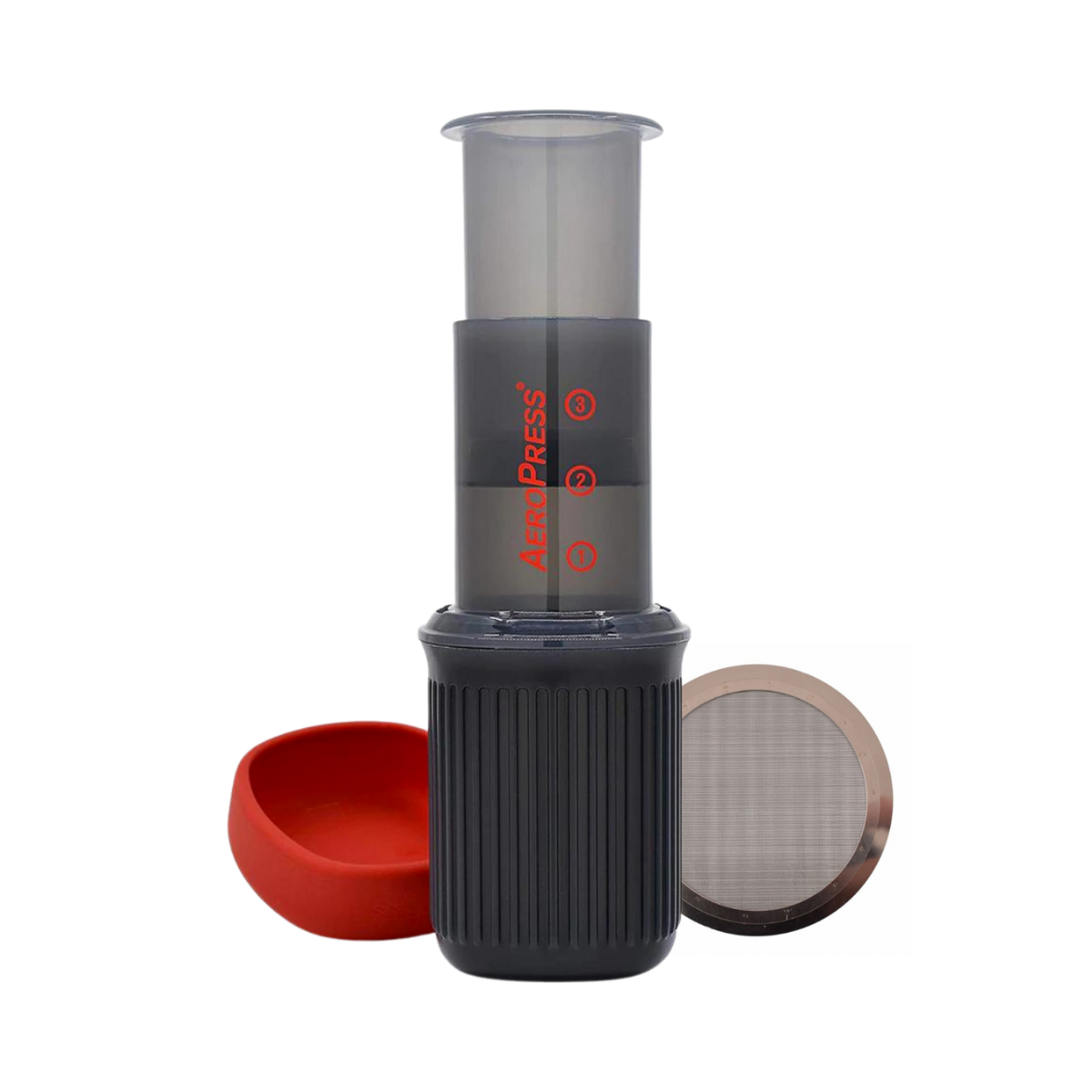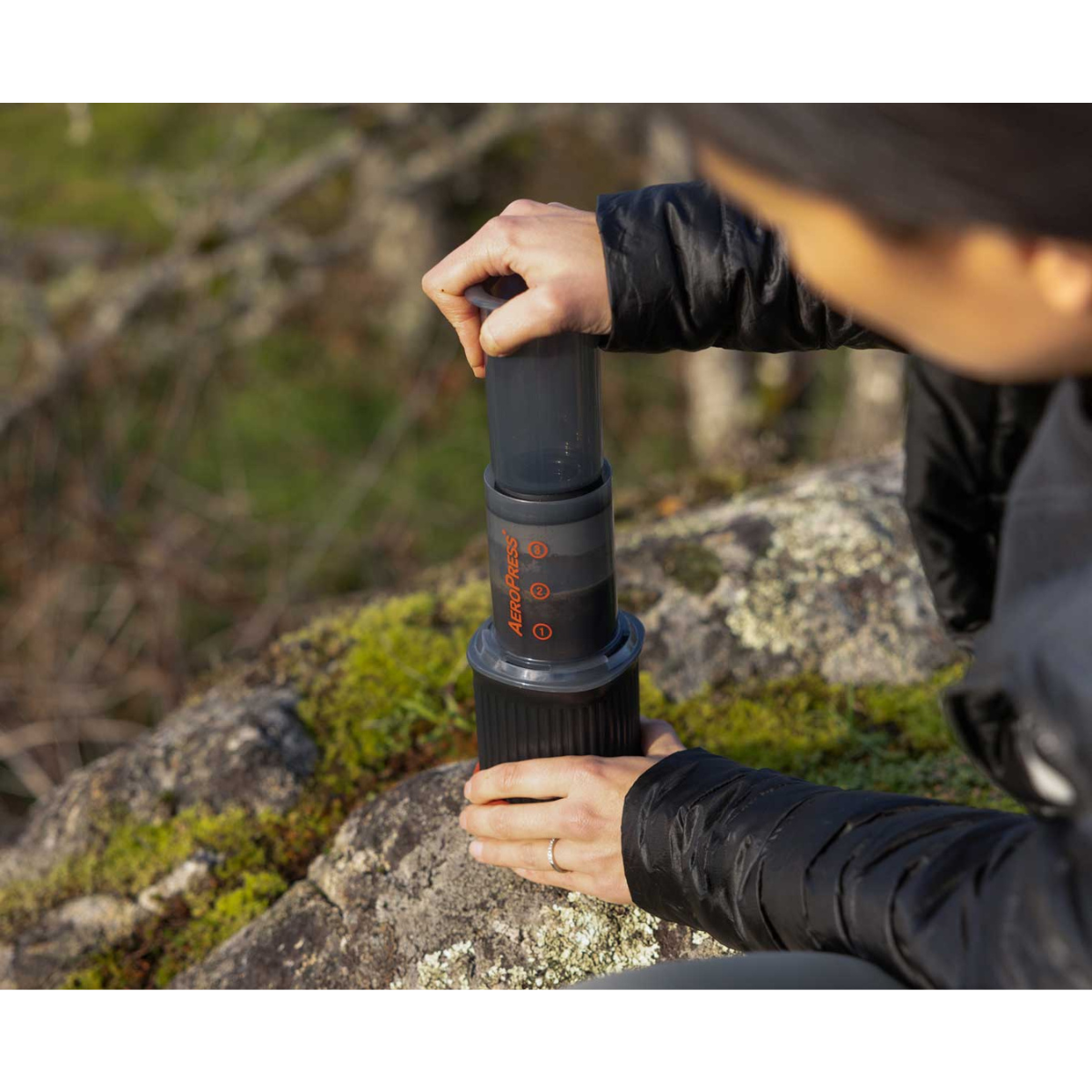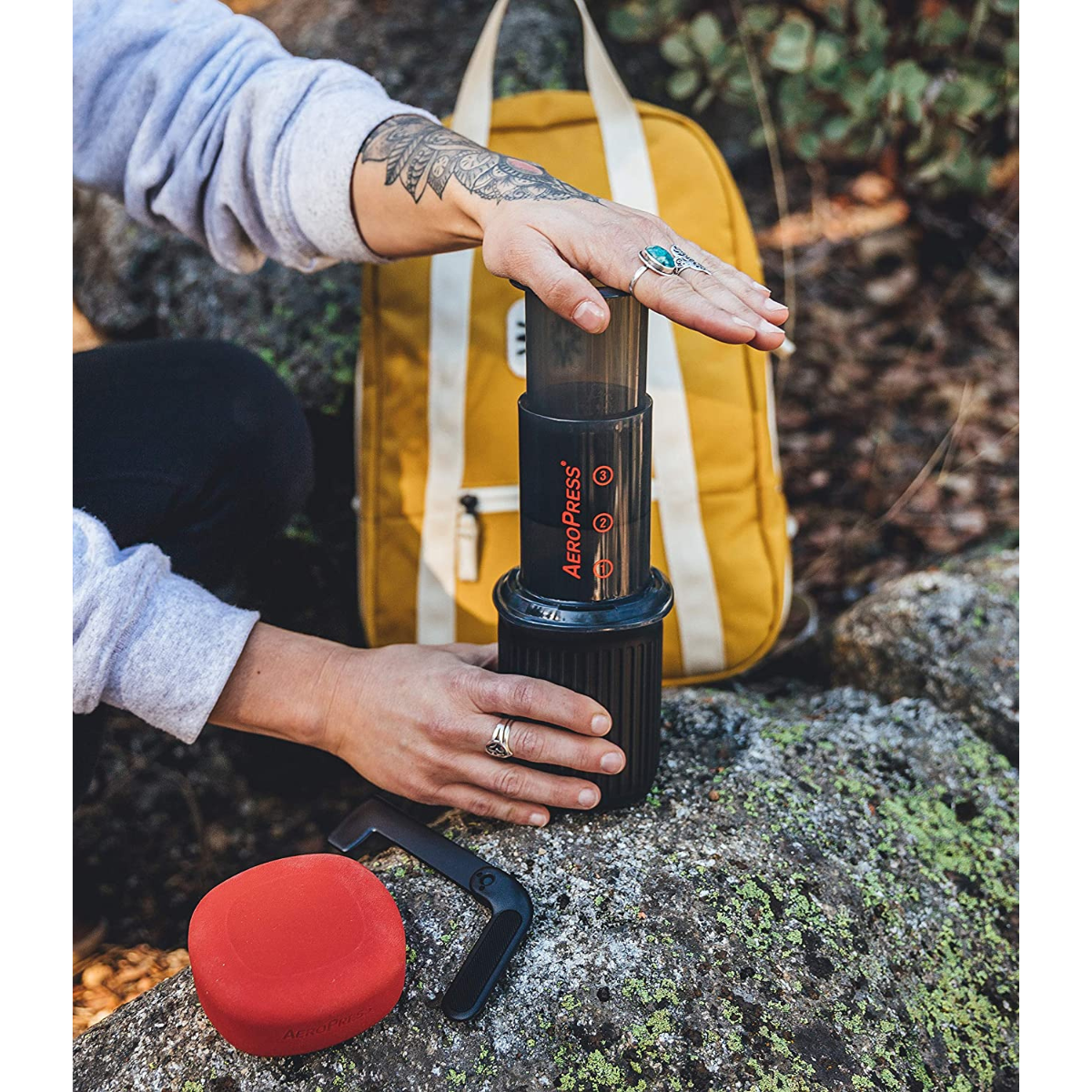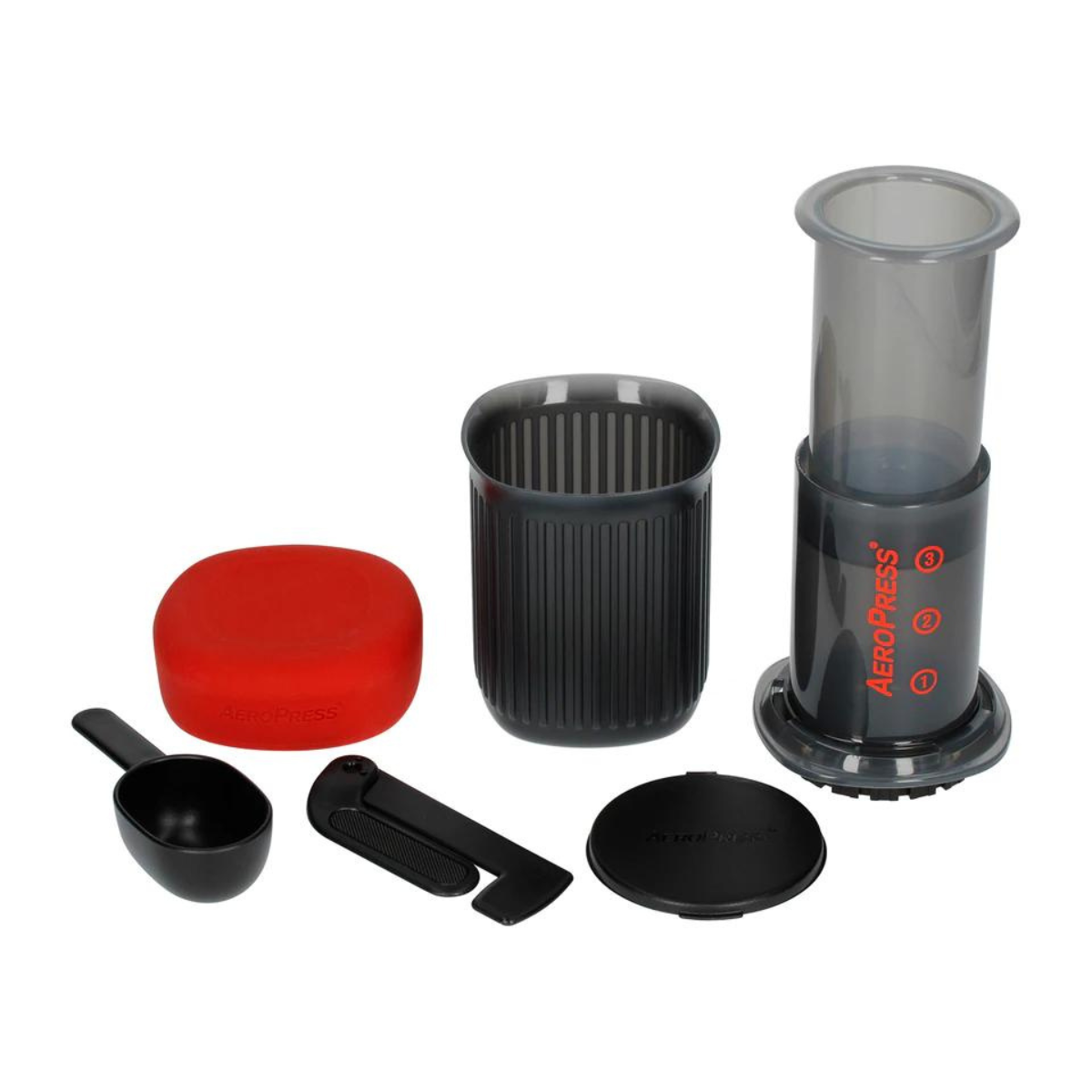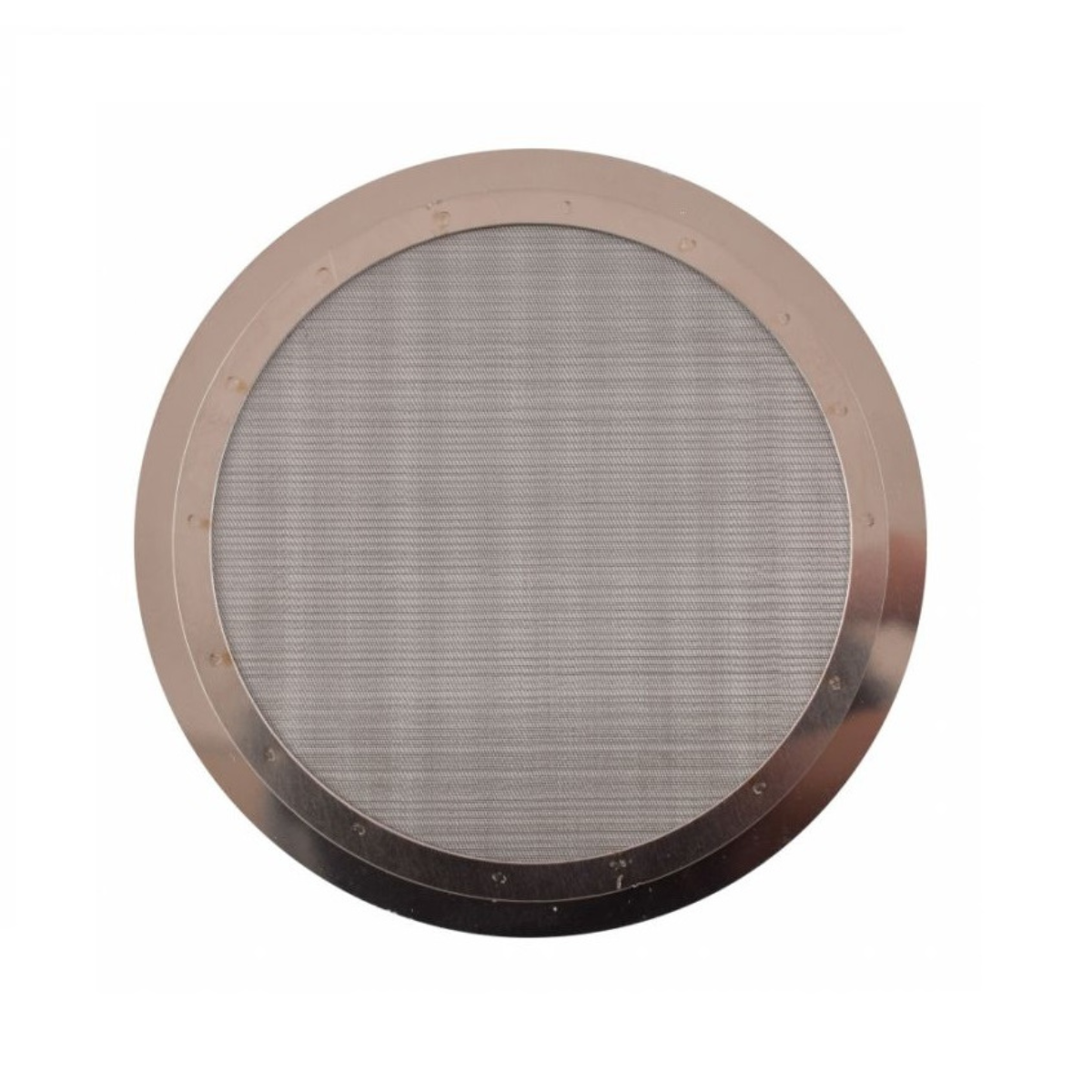 AeroPress GO Travel Coffee Maker with Metal Filter
The AeroPress Go Travel Coffee Maker is engineered to fuel an active lifestyle. It gives coffee lovers everything they need to conveniently brew superb coffee anywhere they want. 
In it works the same as the standard AeroPress, but it's a little smaller. It also comes with a cup and lid which is fits nicely into giving you everything you need to brew on the GO! (except a kettle...)
This virtually indestructible little brewer is a favourite for us for its portability. It's small, and perfect for at home or to take with you camping or to chuck in a backpack. Ingeniously engineered to ensure that everything fits inside the mug.

RRP for both is £44.98
***Option to bundle with a steel filter which are heathier and better for the planet!***
The AeroPress uses gentle air pressure which creates a smooth rich flavour with lower acidity and without bitterness. Swapping for a steel filter produces a brighter, sweeter, more full bodied cup of coffee.
We love a steel filter because it's:
Better for the environment - steel filters are reusable so no more wasting paper filters.
Bleach-free - paper filters are usually bleached which is a shocker for you and the planet.
Better for you - yep, they're better for your health! Two of the healthiest compounds in coffee, cafestol and kahweol are fat soluble. So, they're transported in the oils that are released as coffee brews. Paper filters are so dense they remove 98% of those oils taking with them the wonderful cafestol and kahweol. Whereas steel filters are the perfect size to let them all through. 
1-2 Cup capacity.
Features:
Takes just one minute to make smooth perfect coffee every time.
Compact, lightweight, and durable:

 

Ingeniously engineered to ensure that everything fits inside the mug.

Portable making it perfect for camping and holidays.
Actual press time is just 20 seconds.
Simple and quick to clean; there's no washing-up of fiddly parts.
Everything you need to make professional coffee at home.
Works well with any of our medium ground coffees.
**SAVE 20%!!**
🚀 Order before 5pm for same day dispatch.

UK:
- Next day delivery by courier Mon-Sat

- Fully tracked

- Free delivery on subscriptions

- Over £35 is free shipping

- £3.48 shipping on non-subscription orders

*Next day delivery isn't 100% guaranteed as it's in the courier's hands. But we try.

International:

- Rates vary as calculated at checkout

- Taxes and duties paid upfront in Europe for fast delivery

- Fully tracked

Packaging:

Our coffee is sent in compostable, plastic-free packaging!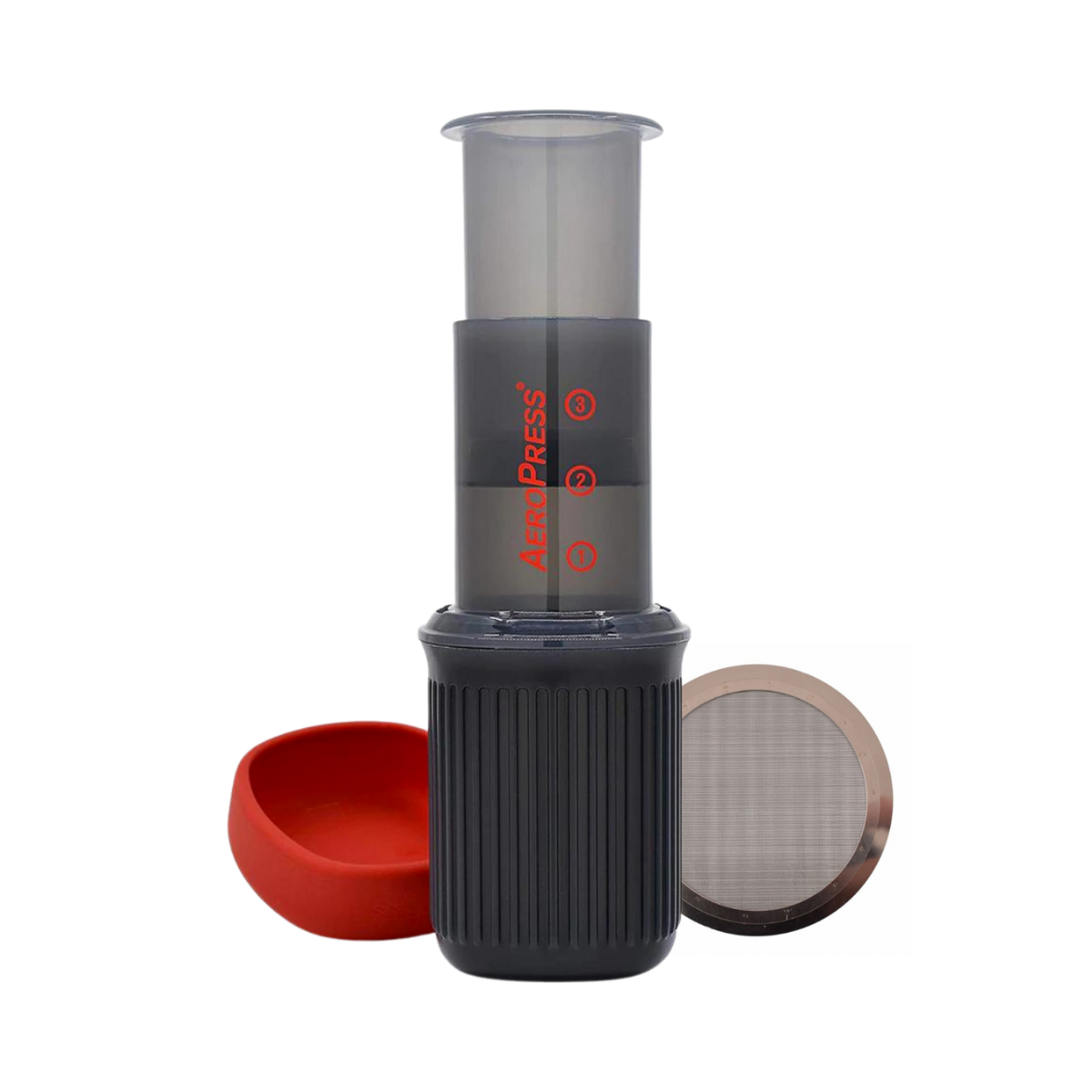 Fancy some window shopping?
Check out our bestselling coffee kit below, all carefully vetted by Team Exhale