Your friend has sent you a
Free Trial of Exhale Healthy Coffee!
How it works: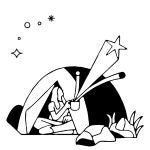 Choose your coffee
Start with your FREE 150g bag of any coffee. You'll just need to pay £1.80 for delivery.
Create a plan
Your first regular delivery of our regular 450g bags will arrive 14 days later.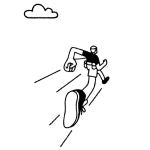 Zero commitment
If you're not hooked on healthy coffee, you can cancel in a click before the 14 days are up and you won't pay another penny!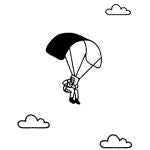 Fully flexible
Change your coffee, grind size, frequency, skip, pause or cancel easily at any time.
FAQs
**New subscribers only, one free trial per household, UK only**
How soon will I get my coffee?

🚀 Order before 5pm Mon-Sat for same day dispatch.

🚗 UK free trials sent Royal Mail 24 hour - RM24.

🎯 In 90% of UK cases they arrive the next day! But please allow up to 1 week as it's in the Royal Mail's hands.

📫 Free trials fit nicely through your letterbox so don't worry if you won't be in.
Is it available outside of the UK?

No. We regret that at this time we are unable to offer the free trial to international customers due to shipping restrictions. We're working on a solution but it may not come in time for this offer.
Do I have to start a subscription?

Yes, you will need to set up a subscription to our regular 450g bags of coffee, but it won't be activated for another 14 days.

You will first receive a free 150g Taster Bag worth £8.50.

If you like it and stick around your paid subscription will start after 14 days. Otherwise you can cancel before then and you won't pay another penny!